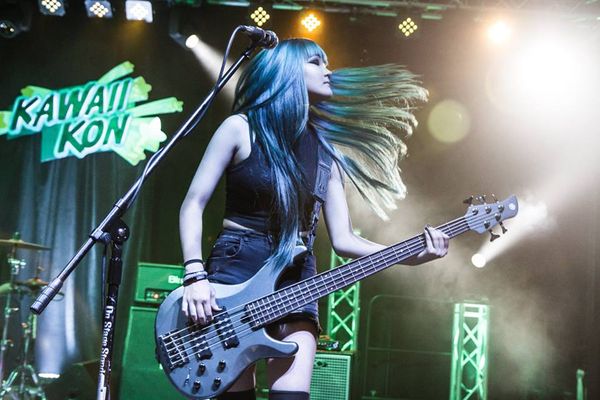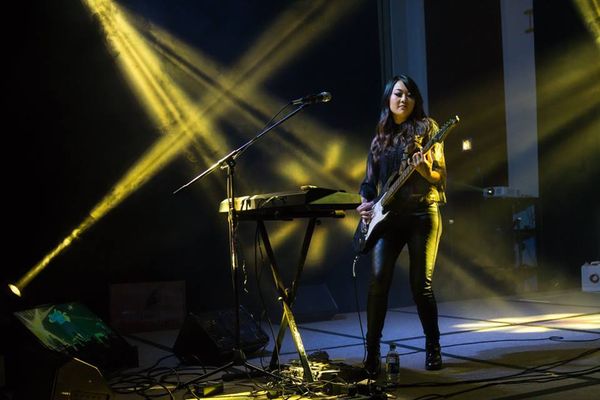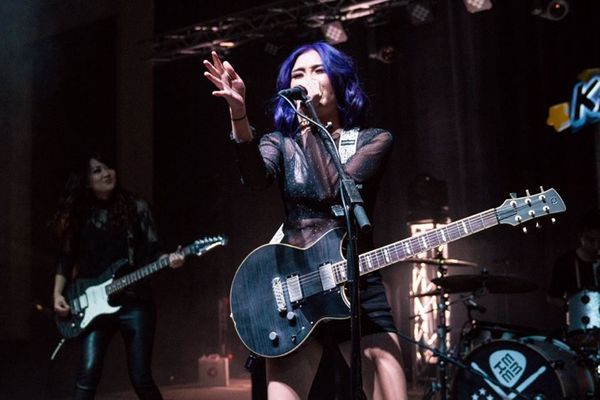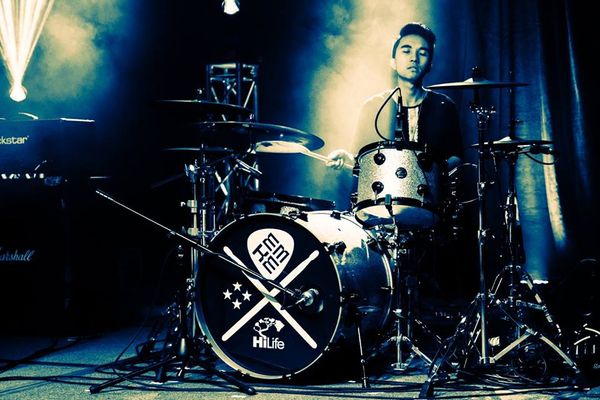 EMKE was formed in 2004 in Honolulu, Hawaii by an unlikely group of friends. Bound together by their mutual love for rock music, EMKE started out as a classic rock cover band, but later morphed into a melodic alternative rock group. Kira Santos (singer/lead guitarist), Ezri Santos (singer/bassist), Mari Arakawa (singer/rhythm guitarist) and Payton Sekigawa (drummer) found themselves graduating from intimate local club gigs to playing before huge concert crowds. 
EMKE has earned opening slots for artist including Billy Ray Cyrus, Kansas, Switchfoot, One Republic, and Halestorm. The band also received invitations to appear at the music industries' prestigious NAMM Show in Los Angeles, CA to perform with artists such as Andy Mckee and Journey's Neal Schon.  As a result of their LA concerts, the band was awarded a musical endorsement by Yamaha Music Corporation of America.
As teenagers, there was a strong desire to express themselves through their own original compositions and musical style. Determined, they entered the studio. 
EMKE's debut EP "Promises and Expectations" is a mixture of melodic "pop anthems" and "guitar driven" alternative rock. It's a collection of tunes that echoes the band's current influences such as, All Time Low and Paramore with musical undertones that pay homage to their roots in classic rock. The EP's single, Open Eyes "hit the mark" with listeners on Tokyo's number one FM station InterFM 76.1. 
As years passed, the need for further self expression lingered in minds of the band members. EMKE hoped to expose themselves in a different light, so they headed back into the studio. Thus began the creation of their first full length album, "Edit Undo." 
"Rather than being wrapped up in conforming to what the general public wants, we're more focused on making sure our first album is what we wanted and not caring about pleasing other people."
    -Ezri 
"In this album we're more in touch with our angsty side and being open with expressing ourselves in our truest form."
    -Kira
Opposed to their first EP "Promises and Expectations," "Edit Undo" pulls from a darker perspective on life experiences. Orchestrated with heavier guitar tones and explosive break downs, EMKE faces their inner demons head on.